We are an in-network provider accepting most major health insurance plans. The plans you see below all cover nutrition counseling at 100%. If you do not see your plan below, we can provide you with a letter to submit to your insurance plan to request reimbursement. Some insurance plans may reimburse 0-70% of your services. We encourage you to check your nutrition coverage.
In-Network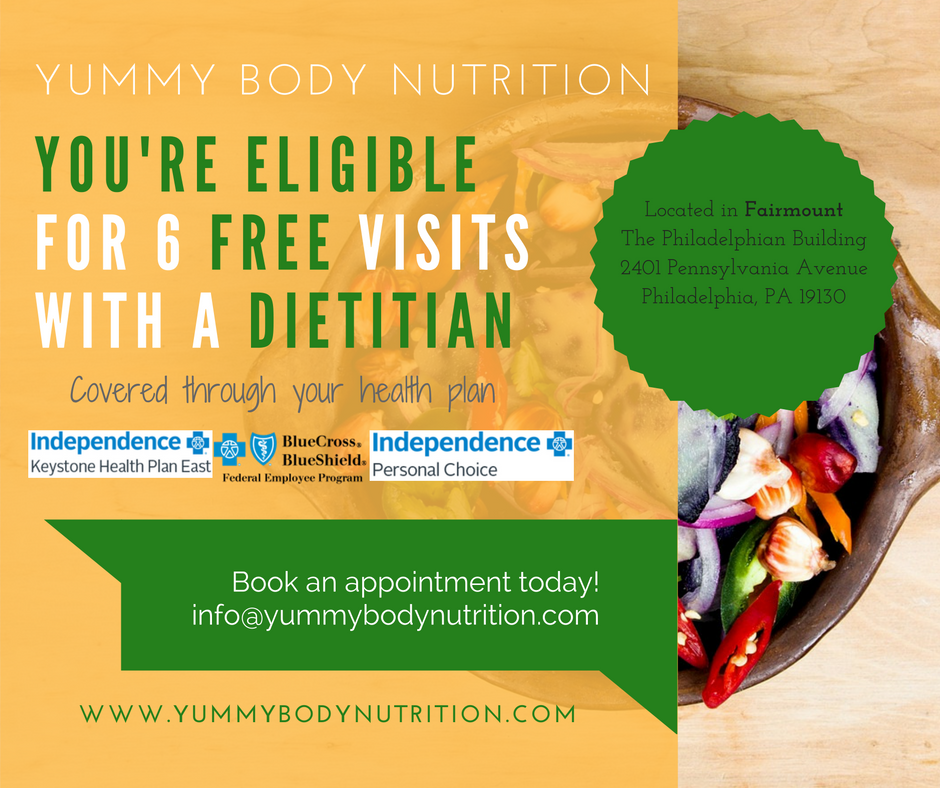 You can use your Flexible Spending Account or Health Savings Account to purchase any of our services or packages.
Flexible Spending Account
You may choose to pay out of pocket. Promo codes can be applied at checkout.
Out of Network
Work with Yummy Body Nutrition
What are you waiting for? Schedule an appointment today!