Back to School Snacks for the Whole Family
It is that time of year again!  The end of summer, time to go back to school.  One of the hardest parts about getting back to school can be establishing a new routine.  Buying back to school supplies, getting to bed on time, waking up earlier, and figuring out what to pack for lunches are just a few of the new priorities.  If you are looking for healthy, on-the-go snacks for you and your kids, you've come to the right place!
Dried fruit
You can purchase any kind of dried fruit.  I personally love Trader Joe's dried mango, apricots, and figs.  Tips when purchasing dried fruit: look at the ingredient list and avoid buying any packages that have sugar listed as an ingredient!  Dried fruit is sweet enough as is. 

The Good Bean roasted chickpeas

You can roast your own chickpeas but for convenience purposes you can also buy pre-roasted ones. Even with sea salt as an ingredient, these chickpeas are a low sodium, high fiber, and good protein source snack!  The Good Bean brand comes in 5 flavors including thai coconut, sweet sriracha, chili lime, classic hummus, and sweet cinnamon. You can purchase a big bag or smaller portion size packets. This brand is sold at Sprouts Farmers Market, Whole Foods, Kroger, Walmart, Giant, and Wegmans, to name a few. You can also purchase on their website or on Amazon: http://www.thegoodbean.com/good-food/
Nut butter packets
Add a packet of nut butter to your kids' lunchbox or pop one in your work bag.  A healthy, quick and easy way to get protein, healthy fats, and some fiber. Pair it with a fresh fruit, oatmeal, celery, or on a piece of toast – nut butters are very versatile! You can purchase RXBAR nut butter packets on RXBAR website: https://www.rxbar.com/shop/rx-nut-butter.html as well as ShopRite, Target, The Fresh Market, Whole Foods, and more. Visit the RXBAR website store locator (https://www.rxbar.com/storelocator), type in your zip code and find what stores in your area sell it!

Dole- fruit bowls!

A great way to add in a serving of fruit, especially if your child is picky with fresh fruits! Dole products now sell fruit bowls without any added sugar.  Look for the ones that say "in 100% fruit juice" or "no sugar added" on the front. Make sure to check out their website before purchasing – they have coupons online.
RXBARs
RXBAR now makes bars specific for kids! The flavors include PB+J, Berry Blast, Double Chocolate, and Chocolate Chip. These bars have no added sugar, and are a good source of both protein and fiber! If you don't like the kid's flavors, feel free to purchase the regular RXBARs.  Don't forget to do a store locator to see where they are sold – most Giants, Whole Foods, and Targets have them though! You can also purchase them on the RXBAR website: https://www.rxbar.com/
Cottage cheese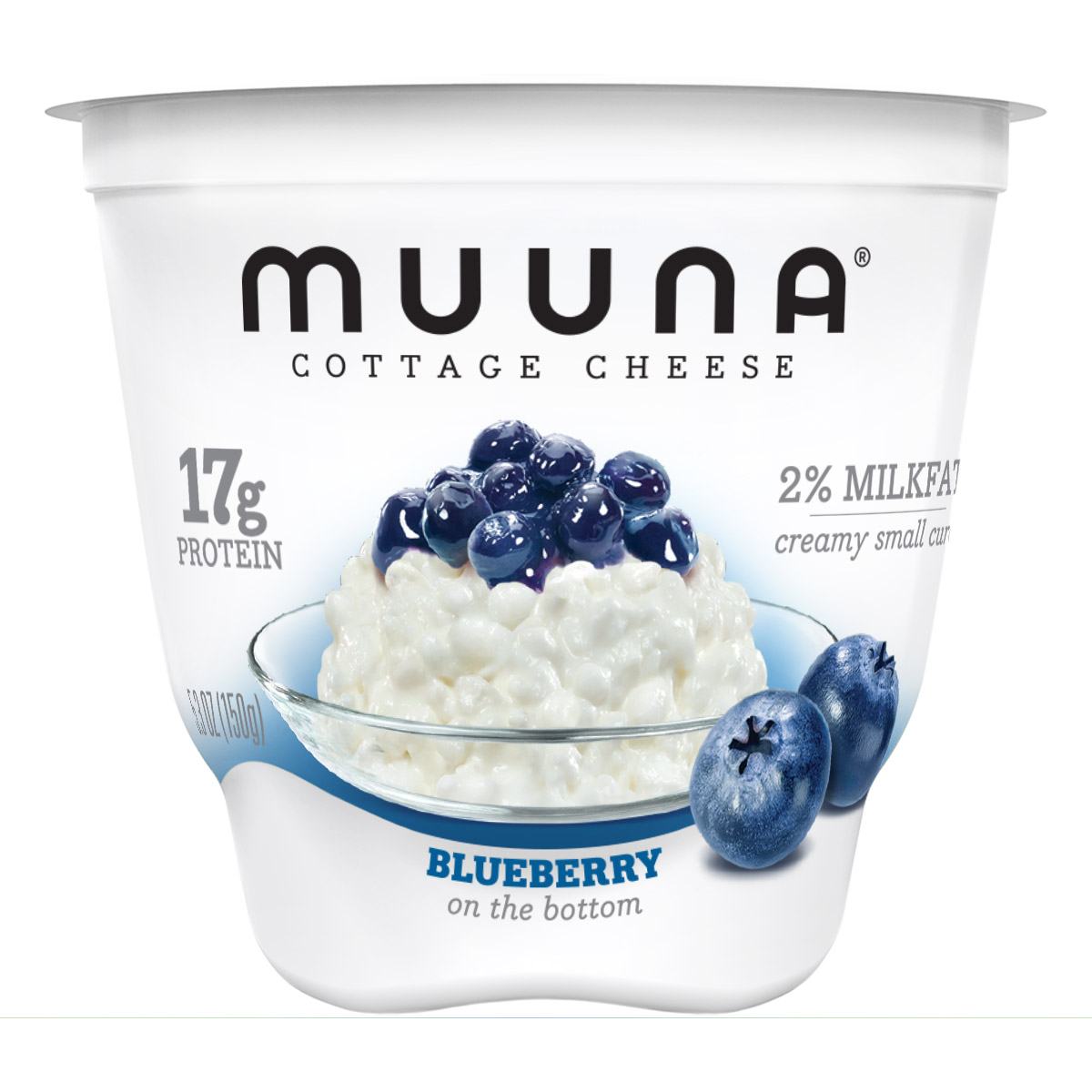 Another healthy and convenient option to add to your child's lunchbox (or your own) is cottage cheese! Cottage cheese is high in protein and also has carbohydrates to help give you a nice energy boost while staying full longer.  Muuna is one of my favorite brands because they come in smaller containers which makes it easier to add to a lunchbox! You can buy plain and add in your own fruit or buy the ones that already have fruit in them, whatever you prefer.
Hummus
The brand Sabra makes hummus snackers that are individual containers with hummus and pita chips or hummus and pretzels.  Another quick and healthy way to add in more protein and fiber, good for the whole family! If you don't like the pretzels and pita chips, no problem, Sabra also sells single hummus containers.  Choosing the latter gives you control of what you want to dip in the hummus.
Guacamole

Sabra also makes guacamole snackers with tostitos. If you don't like tostitos, you can purchase the singles instead and pair other foods with it like cherry tomatoes, carrots, or triscuits. Don't forget to visit the Sabra website for coupons! https://sabra.com/coupons


Freeze-dried Crispy Fruit snacks
Crispy Green makes freeze-dried crispy fruit snacks.  A great way to add fruit into your diet without any added sugar!  They come in 7 different flavors: apple, banana, mango, tangerine, pear, pineapple, and cantaloupe.  The brand is sold in most grocery stores but you can also purchase them online by going to https://www.amazon.com/crispygreen.  Don't forget to take advantage of the coupons offered on their website.
For more ideas on ways to bulk up your lunches and add healthy, convenient snacks, contact the dietitians at Yummy Body Nutrition– we are happy to help!
Shaylyn Tinari, MS, RD, LDN